TAKING CENTER STAGE
Despite association with sand, mud and dust, Land Rover has always been intrinsically linked with luxury. This association has served the brand well and created links with many other luxurious brands and events where the company is the official car.
Across the Middle East, Land Rover has a long history of supporting glamorous, high-end events, cementing its place as 4x4 brand of choice for the well-heeled.
Land Rover has in particular strong links with all things equestrian, including prestigious polo tournaments and internationally renowned horse races.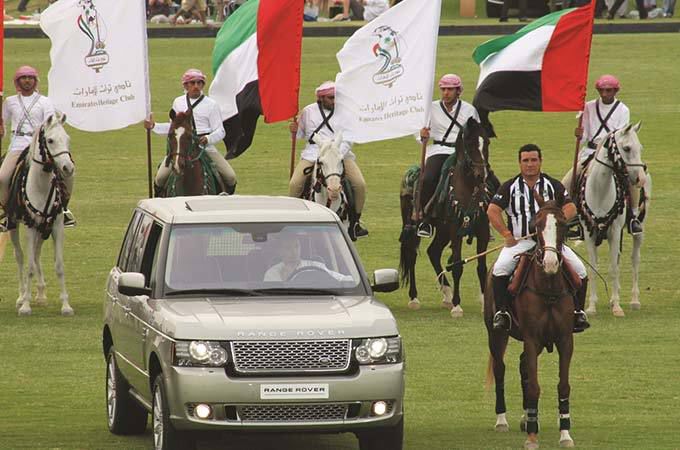 For many years Land Rover has sponsored the Dubai World Cup, the world's richest horse race, where Land Rovers have been the official vehicles of the event, ferrying VIPs, jockeys, members of the press and public in glamorous style befitting the nature of the occasion.